Studio ADI Emissary Predator Headbust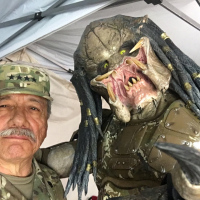 JohnTheEmissary
Elite☠️☠️☠️
Studio ADI are releasing a headbust of Kyle's Emisarry Predator 😍😍😍. Everytime I see something come up about the Emissary Predators, the larger the support for the release of the Emissary Predator version there is. I will remain confident that someday we will finally get the true version of this movie. The petition as it sits has 425 signatures and counting.
@Xenomorph
You should probably get this as well.
@AlphaPredator
sorry if I post a lot about the Emissary Predators.